As I mentioned before, my name is Robert Kiyosaki.
You might know me as the author of the #1 personal finance book of all time…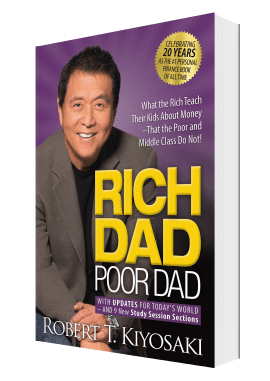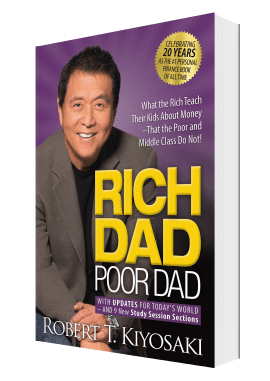 I've exposed over 32 million people to the power of real estate investing…
And I'm living proof of just how rewarding it can be.
Because my wife Kim and I currently own more than 7,000 apartment units.
And our real estate investments give us…
The freedom to travel…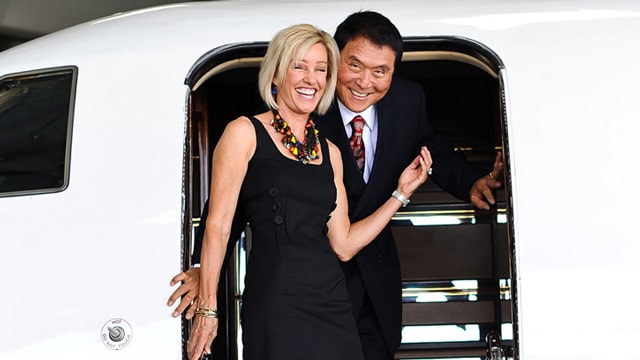 Own luxury cars…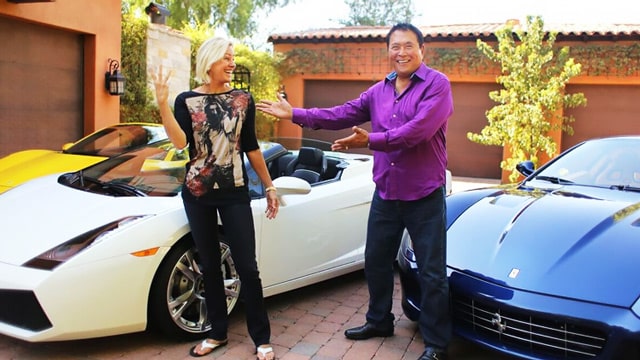 And enjoy a lifestyle that
few people can afford.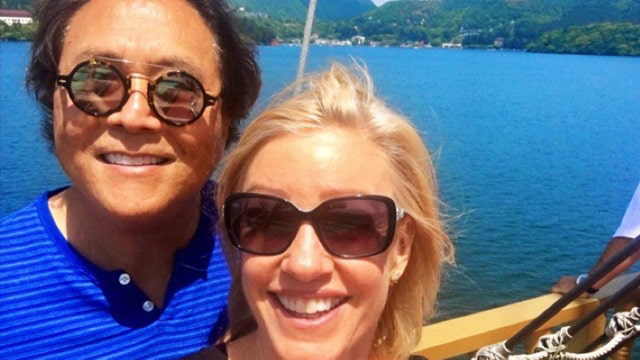 But I don't say this to brag.
I want you to understand that when it comes to real estate investing I don't just talk the talk…
I walk the walk.
In fact, I retired at the age of 47 in large part due to our real estate investments.
But the truth is, it took Kim and I decades to accumulate our current real estate portfolio…
And a typical investor could spend tens of millions of dollars to achieve a portfolio like ours.
And that's just not an option for anyone who wants to start earning income quickly.
With The Lazy Way to Invest In Real Estate you'll find unusual real estate income strategies that could help you get started right away.
It doesn't matter your age…
And you don't need to be a financial wizard to understand this book.
In fact, you can start investigating the strategies in The Lazy Way to Invest In Real Estate in mere minutes.
What's more, as long as you have a computer and an internet connection…
You can employ many of these tried and true methods while relaxing at home.
But some of them require a little legwork on your part.
Including an unusual strategy that can help you start generating income FAST…
If you're willing to put in the effort. Because…
You Can Still Achieve the American Dream
And it helps when you know "The Real Estate Investors' Secret."
You see, real estate is my favorite investment…
But far too many Americans aren't in a position to put down $10,000s to purchase a rental property.
In fact, most Americans live paycheck to paycheck.
I get it.
You might not have much money to put aside each month…
And if your credit report is less than perfect it can be pretty hard to get a loan.
But you should know that Kim and I have been there too.
When we were first married, we were very poor…
And I was so deep in debt that we were forced to live out of our car for 3 weeks.
So I know what it's like to struggle to get by.
But there is a way to start making money from real estate without putting down a ton of cash up front…
That's why we call this strategy "The Real Estate Investors' Secret."
Because it's possible to start with as little as $100 in earnest money that you can often recover when you take your profits.
And while you need the balance in cash or borrowed funds like credit at signing, you can find someone else to cover those expenses…
Leaving you to collect any profits.
It all hinges on a little-known document that lets you enjoy the upside of real estate transactions.
Because when you use this document and follow this strategy properly…
You don't need to pour a ton of your own money into an uncertain investment.
Now I want to be clear, while this strategy is relatively low risk, it requires effort on your part in order to see good returns. You might find this strategy challenging, especially in the early stages, and there could be unexpected costs. But if you're willing to put in the time and energy, the sky is the limit for your profit potential.
In fact, it almost seems too good to be true…
But I found people all over the U.S. who posted online to show how their lives changed once they paired this strange document with the strategy known as "The Real Estate Investors' Secret".
Look, nearly half of all Americans earn less than $48,000 in an entire year…
But it's possible you could earn that in a single month with the right moves and a handful of Hamiltons in earnest money up front.
Brett S. is proof that it can happen…
So you know it could happen for you too.
And the best part is, once you gain access to this obscure document and start using my "Real Estate Investors' Secret" strategy…
You can repeat it… over and over again.
I'll explain how on page 56 of The Lazy Way to Invest In Real Estate.
Then turn to page 81 to discover a very special opportunity that you could call…